Chiropractic practices might face various billing challenges in 2014 if they are not well-prepared. There are few common medical billing errors that lead to revenue loss and increased audit risk:
Wrong allocation of ICD-9 codes for rendered services
Provision of all services at one level and billing all services at a high level
Failure to comply with HIPAA guidelines
Incorrect recording of services in patient data
Changes in 2014 will affect chiropractic billing Services:
There are certain changes scheduled for 2014 that will affect chiropractic billing to a great extent.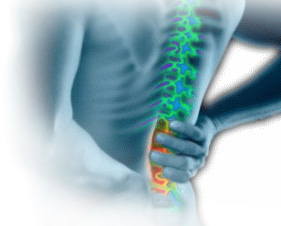 For 2014, there is an update to the 1500 form, allowing 12 diagnoses in block 21. This change will be done to accommodate ICD-10 CM coding set due to which more codes will be used by providers. April onwards, this new form has been made mandatory and in order to implement this change, a new program might be needed or certain upgrades will be required
ICD-10 implementation deadline has been extended to 2015; however, chiropractors will have to be prepared for changes in codes used for diagnosis. ICD-10 CM will have more than 68,000 codes, more specific than ICD-9, requiring best coding skills to submit claims
There will be a significant change in visit and claim scrutiny. Number of people seeking chiropractic services will increase as 39 of 50 states have mandatory chiropractic benefits. Some insurance plans will be scrutinizing visits and number of services more closely, increasing pressure on providers
For a chiropractor, manual therapy 97140 is a payable service; however, it is considered part of the manipulation if it is done the same date of service and same region as chiropractic manipulation. It will have to be appended with modifier 59 when billing. Many payers will pay upon seeing the 59; however, during audit or review of the claim if it is proved that service wasn't done to a separate region, it will lead to deduction or refund of payment
With so much changing, pressure is rising on chiropractors. In order to sail through coding, billing and reimbursement challenges, hiring a billing service seems to be a practical decision, considering the lack of time, money and resources faced by many chiropractic practices.
By outsourcing, providers will be able to handle billing issues, strengthen their RCM and offer sufficient time to quality patient care.
Medicalbillersandcoders.com is the largest consortium of skilled billers and coders who have been helping chiropractors sail through reimbursement challenges. The team at MBC has the industry experience required for handling billing challenges for chiropractors. Only the latest technology is used for delivering error-free, timely results. Our coders are constantly updated with coding changes and reforms to offer you full reimbursement.
Our aim is to help chiropractors eliminate the headache of claim filing, follow-ups, HIPAA compliance and so on. While an expert team handles your revenue cycle, you will get sufficient time to concentrate on quality patient care. By hiring MBC, you can get your revenue cycle back on track.