Medical Billers and Coders (MBC) is a leading medical billing company providing complete medical billing and coding services for various billing specialties, including oncology. As a leading oncology medical billing company, we provide comprehensive revenue cycle management services, including charge entry, benefits verification, claim submission, payment posting, denial management, accounts receivable, and provider credentialing. Our billing specialists stay up-to-date with the latest coding changes and reimbursement policies to ensure that oncology practices receive timely and accurate reimbursements for their services.
MBC's Oncology Billing Services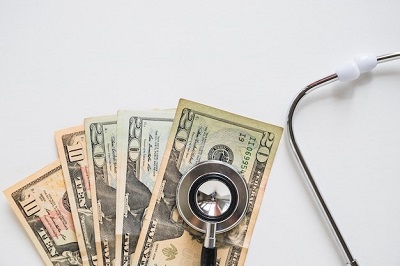 Our oncology billing services includes all activities ensuring that accurate and timely claims are submitted to insurance companies, and that payments are received in a timely manner. Following are some of the key services that a medical billing company can provide in the context of oncology billing and coding:
Charge capture: This involves accurately recording the services provided to a patient, along with the corresponding charges, in order to ensure that all billable services are captured.
Oncology coding: We have experienced oncology coders who can accurately assign the correct medical codes to each service provided, in accordance with the current coding guidelines and regulations.
Claim submission: Once the charges have been captured and coded, we submit the claims to all insurance companies including Medicare, Medicaid, and all other commercial insurance companies.
Payment posting: Once payments are received, we post them to the appropriate accounts in a timely and accurate manner.
Denial management: In the event that a claim is denied, we investigate the reason for the denial and take appropriate action to resubmit the claim or appeal the decision.
Follow-up on outstanding claims: Accounts receivable management services can help ensure that the practice follows up on outstanding claims in a timely manner. This can help speed up the payment process and reduce the amount of time it takes for the practice to receive payments.
Reporting: We share detailed reports to oncologists, showing the status of each claim and providing valuable insights into the financial health of the practice.
Provider credentialing: These services can help ensure that your oncology practice is in compliance with all relevant regulations and that your providers are properly qualified to provide care to patients.
In addition to these services, we also provide valuable guidance and support to oncologists in the area of compliance, helping to ensure that all billing and coding practices are in compliance with applicable laws and regulations.
Oncology Billing Best Practices by MBC
With our best practices, you can ensure accurate and timely payment for your oncology services, while improving patient satisfaction and reducing billing errors.
Here are MBC's best practices for oncology billing:
Staying up-to-date with coding guidelines: Oncology billing codes are constantly changing, so we constantly stay up-to-date with the latest coding guidelines to ensure accurate billing.
Using the correct modifiers: Modifiers are used to indicate additional information about a service provided. It is important to use the correct modifiers when billing for oncology services to avoid denials and delays in payment.
Verifying insurance coverage: Before providing any oncology services, we verify the patient's insurance coverage to ensure that the planned services will be covered. This can help avoid issues with denied claims and ensure that the patient is not left with a large bill.
Submitting claims in a timely manner: Oncology billing requires timely submission of claims to avoid payment delays and potential denials. We submit your claims as soon as possible to ensure timely payment.
Monitoring payment trends: We keep track of payment trends and identify any potential issues early on. This can help to identify and address any billing or coding issues before they become major problems.
Why Choose Us?
There are several reasons why we are a leading oncology medical billing company, some of them are listed below:
Increased revenue: MBC helps oncologists maximize their revenue by identifying and addressing areas of missed or under-coded charges. This can help providers avoid revenue losses and improve overall financial performance.
Cost savings: Outsourcing oncology medical billing and coding to us can be more cost-effective for providers than maintaining an in-house billing and coding team. This is because the cost of hiring, training, and retaining skilled billers and coders can be high, especially for small and medium-sized practices.
Reduced administrative burden: Choosing us as a billing partner can free up administrative staff to focus on other areas of the practice, such as patient care and practice management. This can lead to greater efficiency and productivity overall.
Expertise and experience: Oncology medical billing and coding requires specialized knowledge and expertise that many healthcare providers may not have in-house. Outsourcing to MBC can ensure that the provider is receiving accurate, timely, and compliant billing and coding services.
Compliance and regulatory requirements: Oncology billing and coding are subject to complex and ever-changing regulations and compliance requirements. An experienced billing and coding company like us, can help providers stay up-to-date with these requirements and avoid costly compliance errors.
To know more about how we can help your practice to grow business while staying compliant, email us at: info@medicalbillersandcoders.com or call us at: 888-357-3226.